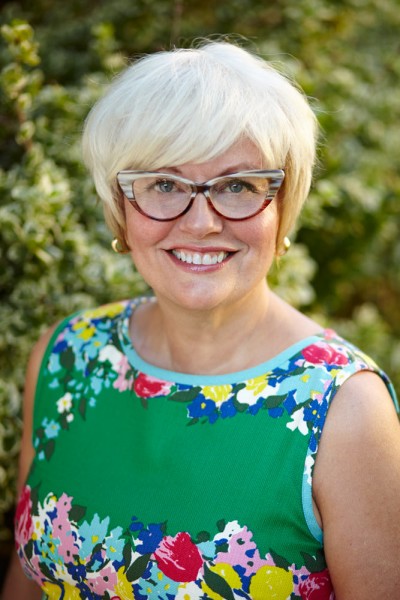 Lynn Spence really knows fashion and decor. She acts as a regular style expert on Citytv's Cityline, Around the House and Fashion Friday. Through her passion and enthusiasm for style and design, she creates inspirational ideas and solutions to appeal to the viewer's lifestyle.
She is known for her past work as the decorating editor for Chatelaine producing decorating editorials and covers. After two years with the magazine she returned to a freelance career as a contributing editor for Canadian Home and Country Magazine and continues to style photo shoots for various magazines.
Lynn's city home has been featured in Canadian House and Home and Chatelaine magazines. Her country home has been featured on Cityline and The Globe and Mail.
Her expertise in the industry has made her a regular guest speaker for the Toronto Metro Home Show, The National Home Show, The International Home Show, and The Canadian Home & Country Show and has led to many other public appearances across Canada. Her lively and informative speaking style have made her a sought after personality, appearing in department stores, boutiques and major shopping centres such as The Bay, Sears, HomeSense, Wicker Emporium, The House and Garden Co., Hazelton Lanes, Bayview Village, First Canadian Place, Square One, Holt Renfrew and many more.
Lynn also acts as a consultant and decorating advisor for a number of private and corporate clients. Recent projects include the Tridal and Square One Dream Condo 2004 and the 2006 National Home Shows "Modular Home".
In her spare time Lynn volunteers with her local YWCA and their social enterprise and  boutique, WIGG.
Lynn is best known for her uncanny ability to fuse the market trends of today with classic style making her a desirable choice for her eclectic range of clients.
She was recognized in Yorkdale Shopping Center's 2005 "Celebration of 40 years of Fashion" as one of Canada's "Top Style Makers".
Lynn Spence has an endless supply of ideas and energy and will continue to inspire and educate those who desire a comfortable, welcoming and practical place to live.